•    Toyota wants to produce 1.5 million electric vehicles on an annual basis starting in 2026.
•    To get there, it plans to introduce 10 new models by that time.
•    Among other things, the company is planning a new three-row SUV, built in the United States and available as early as 2025.
It's no secret that Toyota is lagging behind in the race to electrification among major automakers. Under former president Akio Toyoda, it simply wasn't the top priority. However, the change of guard at the head of the company has been accompanied by a change of philosophy. New top boss Koji Sato, who took over on April 1, is responsible for the shift.
The company is more committed to doing more in the area of electrification and is stepping up its efforts to catch up. 
At a presentation earlier today in Japan, Toyota's chief technology officer Hiroki Nakajima said the company is targeting annual production of 1.5 million electric vehicles by 2026. 
This is a significant increase from the initial goal Toyota put forth in 2017 goal, that of 1 million EVs annually by 2030. 
As a comparison, Tesla, which still dominates the electric vehicle market, produced 1.37 million units by 2022.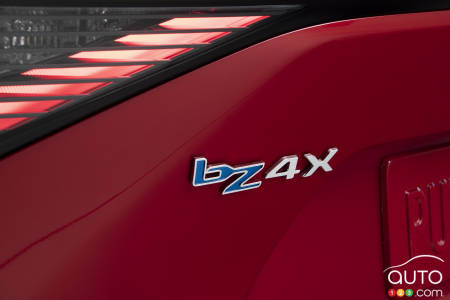 2023 Toyota bZ4X – Badging
Photo: Toyota
To reach its goals, Toyota will need to offer more vehicles. Nakajima said the company will launch 10 new models by 2026, under both the Toyota and Lexus banners. After that, the Japanese giant plans to introduce a new generation of battery that should double the range compared to current models. 
Toyota plans to create a new division specialized in batteries, added Nakajima.
The automaker also continues to commit to other technologies, such as hydrogen. Its quest for carbon reduction includes the addition of hydrogen-powered vehicles. 
Clearly, we can sense a change in direction. At least, targets previously announced are being accelerated. Former boss Toyoda said in 2021 that his company would launch 30 electric vehicles by 2030, many of which would bear the Lexus logo. He also announced that "zero-emission" vehicles would account for 100 percent of Lexus sales in the U.S., Europe and China by 2030, and the rest of the world by 2035.
Among other announcements today, Toyota confirmed production of a three-row electric SUV in the U.S. starting in 2025. The company didn't say anything about where that would be exactly, but did confirm the model would use batteries from a plant in Liberty, North Carolina.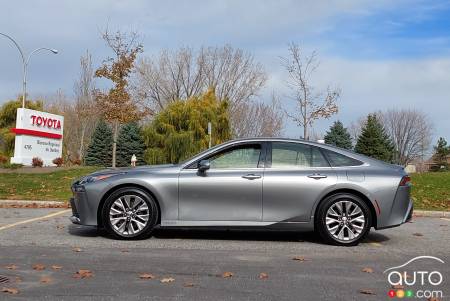 Toyota Mirai
Photo: D.Boshouwers

link