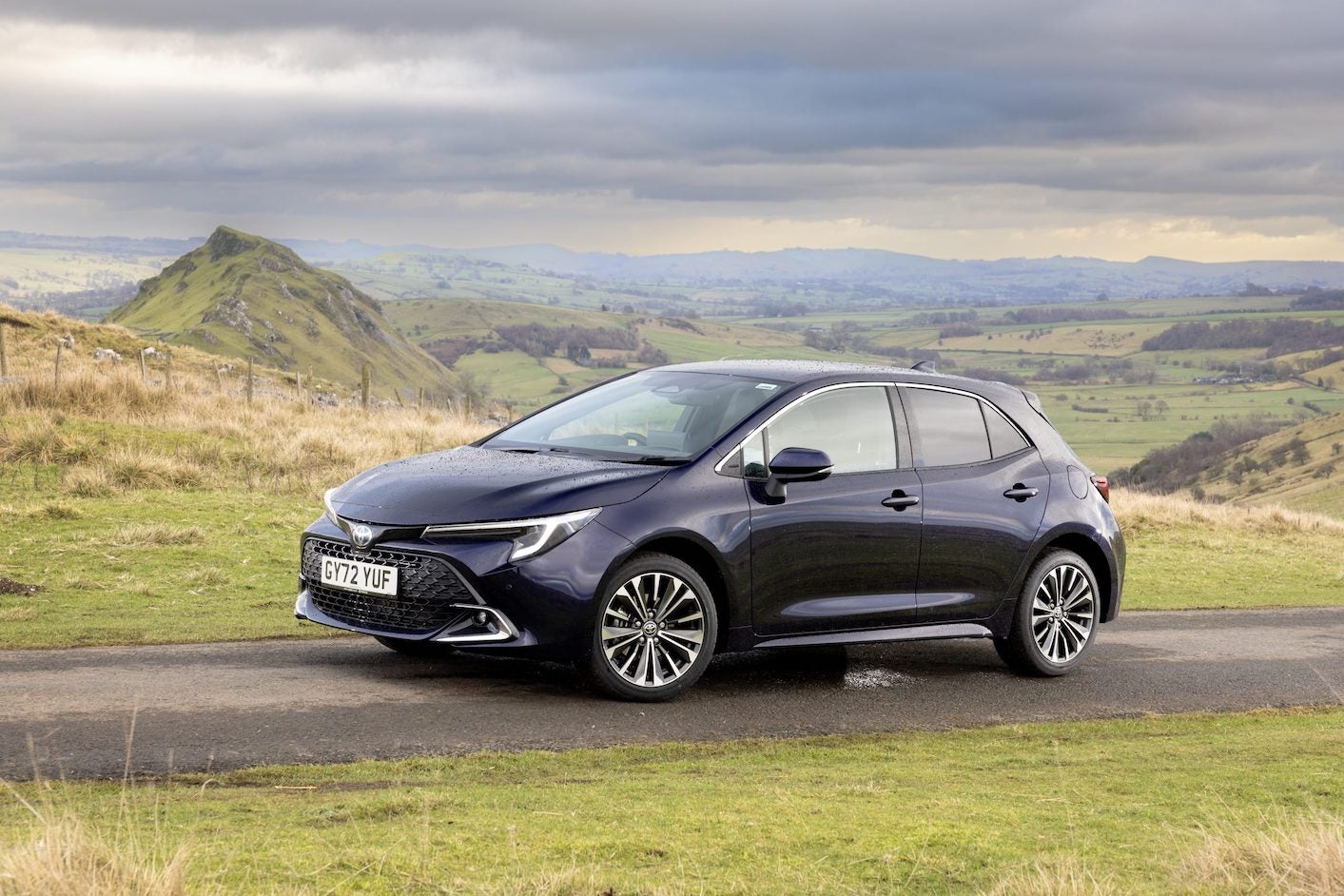 It's amazing what just one word can do. Bringing back the Corolla badge isn't the only reason why the model has been such a success in Europe compared to the Auris. But it's probably one of the main ones.
Toyota had a really good look at why it couldn't seem to crack the C segment in one of the world's largest markets. That was especially perplexing given that so many generations of the Corolla had been – and still are – the preeminent force in this size class worldwide.
Dominant worldwide but chasing Nissan in China
With the exception of the Nissan Sylphy in China, the Corolla's only serious rival at a global level is the Civic. Honda's sedan and five-door hatchback does especially well in the USA and the PRC. Even as EV-mania grips the second of those markets.
In Europe, Civic and Honda sales in general are, to put it delicately, 'niche': brand deliveries were a mere 16,146 in Q1 according to ACEA. Not so for Toyota (224,337, +20%). The Japanese marque has risen to the point where it's second to the VW brand: quite an achievement.
Why is the Corolla doing so well in Europe?
With the eighth generation Golf having marmite looks and an interior which compares unfavourably to that of the Golf VII, Toyota got lucky. That, and the company's now-convincing hybrid powertrain which is at last as fuel efficient as people always believed it to be.
What Toyota Motor Corporation labels a fifth generation system has just arrived for the European market's Corolla. The next C-HR, due later in the year, will also have it.
As you'd expect, there are claims of improved efficiency, down to – and this is very Toyota – a programme of kaizen refinements for multiple components.
What's new for TMC's generation five hybrid?
Priorities were NVH reduction, not that TMC needed to do much work in this area, and keeping boot space generous (for a hybrid) by ensuring new system parts did not become bigger.
There are claims of smoother acceleration thanks to a recalibration of the throttle and transmission. These efforts have been a success with the petrol-electric engine and motor pairing the best yet in my years of testing. The CVT works beautifully too, and that wasn't always the case with TMC hybrids of old.
A new battery also features, this being smaller and lighter and with a higher output. Weight is said to have been reduced by 18 kg with power up by 14 per cent. The chemistry is lithium-ion and in the Corolla, it's tucked away under the back seat.
What about the transaxle? That's fresh too. Less bulky and now lighter, there's a redesigned motor-generator and the same applies to the PCU (Power Control Unit) which is installed directly above. A novel stator coil winding method is one of the ways in which Toyota's supplier reduced the motor's dimensions.
Yes, but what about how it looks?
Solid engineering is all well and good but if the car itself isn't that attractive, it can be a wasted effort. The proof of the bullseye scored with the latest shape Corolla is how well it has sold in China, the rest of Asia, North America, the Pacific Rim and now, Europe.
Funnily enough, the British were almost alone in their region for buying the Auris in decent volume but the name change has worked here too. Toyota builds it in England, cars being produced in Derbyshire with powertrain parts made in Wales. There's an estate as well as the five-door hatchback and these days, it's hybrid power only for both.
The petrol-electric drive system comes in two forms: 104 kW (140 PS) 1.8- or 144 kW (196 PS) 2.0-litre. In both cases, built-in-Burnaston cars are two-wheel drive with a standard CVT. However in Japan, the US, Canada and certain other markets, electric AWD is available.
Even though the facelifted line-up doesn't at first look too different from the Corolla launched in 2020, you notice the changes when seeing one on the road. That's because the DRL are now like eyebrows rather than small lights either side of the (also new) grille. Each daytime lamp also doubles as an indicator.
The inside story
Take your seat upfront and straight away the obvious change is a new touchscreen which sadly lacks a volume dial. Instead, there are down, off-on and up buttons below the so-called Toyota Smart Connect+ multimedia system.
The 1.8-litre car I sampled lacked steering wheel paddles (you have to pay up for the bigger engine to get those). That means if you want B-for-kinetic-braking energy to be sent to the the battery, it's a case of taking your left hand off the wheel and fiddling with the shifter.
Toyota has given the car a nicely chunky steering wheel, feel itself is good and there's hardly ever any of that nasty wrenching: how nice to be able to say that. Just as pleasing, there are lots of real buttons on it too (none of them haptic) and great visibility thanks to big windows. That includes the back one, while the tailgate opens to a commendably low height.
The boot's capacity is 361 litres but only 313 if you go with the 2.0-litre engine (its 12V battery is in the back not under the bonnet).
Average height me could comfortably sit behind myself, so to speak, and each of four adult passengers would be fine in any seat for hours at a time. That's also thanks to nicely compliant suspension, not just terrific head, hip and leg room. Perhaps taller people will find it a touch squeezy on the legs though.
Leaving the Corolla in Eco mode is fine for almost all driving but there is a choice of Normal or Sport too, with the obligatory change of background lighting colour in the gauge cluster. Amazingly for a hybrid, in Sport, the engine note sharpens somewhat to a pleasing sound and the handling tightens a little. Not that it's too sloppy anyway.
Summary
It might be a three-year old car but the Corolla is still one of the best choices in its size segment. Toyota has been gently elevating pricing to match brand image for a few years too, but you get what you pay for in terms of good standard equipment and an excellent resale value. Moreover, perfect reliability for a decade or even decades can be all but guaranteed.
With fuel consumption and tailpipe emissions admirably low, many of those who are reluctant to buy an EV would do well to choose this Toyota.
Toyota Corolla Hybrid pricing starts at GBP30,225 (five-door Icon), rising to GBP36,875 (Excel estate). CO2 emissions are from 100g/km for the 1.8-litre and 98g/km for the 2.0-litre, with fuel economy of 60.1-64.2mpg.
link