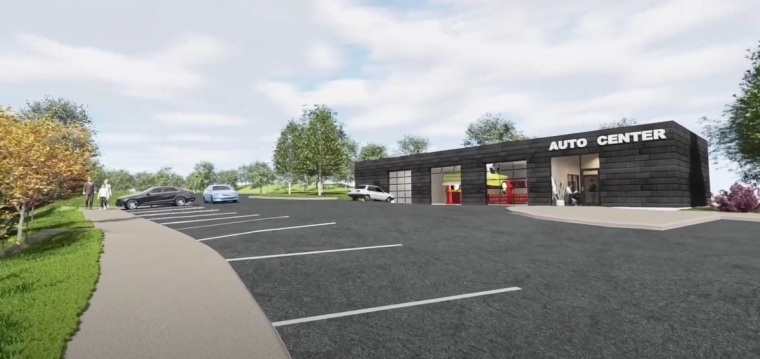 A Nebraska megachurch has announced plans to expand its charitable ministries to include a food pantry and an automobile repairs shop for lower-income individuals.
Brookside Church of Omaha, which boasts a congregation of around 3,000 people, will expand its ministry that provides clothes for the less fortunate to include a food pantry and an "Auto Care Center" housed on its property near Interstate 80 and L Street.
Brookside emailed The Christian Post a statement detailing that the care center will only service individuals who come by recommendation from a local agency or nearby school.
Services at the auto center will either be given at a discounted price or even free, depending on the specific service that the vehicle brought in requires.
The congregation is raising funds for its new charitable endeavors. As of now, the church will begin construction at its Millard campus this coming fall.
Lead Pastor Jeff Dart says that the congregation is expanding the care services because "issues like these tend to snowball into each other."
"Loss of transportation can lead to loss of employment or inability to get to school, which leads to needing the basics of life like food and clothing," Dart stated. 
"As we strive to follow the example of Christ, meeting these needs in our community is a part of living out our faith. We know that meeting physical needs often leads to meeting people's spiritual needs."
Dart expressed optimism that those who come to the auto shop or the food pantry "will experience the love of God as they are treated with dignity and respect by volunteers."
Brookside traces its origins to 1981 when six families began to gather for worship at Willa Cather Elementary. The congregation purchased its own property in 1989.
The church has another campus in Elkhorn. Brookside also offers online worship, a bilingual service and a ministry for inmates at the Douglas County Correctional Center.
Brookside is not the first church with the idea of using the gift of mechanical repair to bless those in need. Willow Creek Community Church in the suburbs of Chicago, Illinois has a Christian Automotive Repairmen Serving Ministry.
According to its website, the ministry "provides reliable transportation to those in need through refurbished, donated vehicles with the help of volunteer mechanics."
"We welcome anyone with an aptitude and knowledge for automotive repair," the website explains. "Volunteers serve behind the scenes working on vehicles that are donated to the ministry which will then be given away to qualified recipients or sold to generate revenue for the ministry." 
Free

Religious Freedom Updates

Join thousands of others to get the FREEDOM POST newsletter for free, sent twice a week from The Christian Post.

link