Italian luxury supercar manufacturer Lamborghini is all set to tweak its India lineup to hybrid cars. With an aim to reduce carbon emission, the sports carmaker wants to go for hybrid powertrain for the models it offers in the country. The carmaker aims to make these changes by the end of next year. Lamborghini recently revealed that it aims smaller Tier 1 and Tier 2 cities in India to drive its volumes up.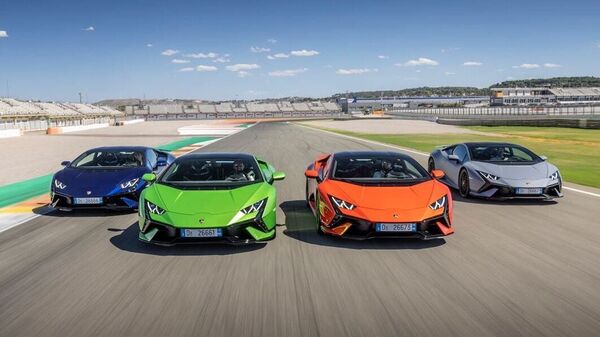 Sharad Agarwal, Head of Lamborghini in India, was quoted by news agency PTI saying that the carmaker will introduce its first hybrid sports car in the country this year. Lamborghini will launch the Urus S super SUV, which will replace the existing model of Urus, on April 21. "The roadmap for us is that by the end of 2024 we are going to hybridise our entire model range. So this year we will have a first hybrid, the new V12, then in 2024 we will have the Urus hybrid and also a new V10 which is also going to be a hybrid," said Agarwal.
The upcoming super SUV is already available in global markets. It is also expected to get a hybrid version globally which is likely to be launched soon. It is going to come with a plug-in hybrid option in an effort to take on Porsche Cayenne Turbo S E-Hybrid.
Introducing hybrid models is the first step from Lamborghini to eventually go green. The carmaker aims to launch its first fully-electric model by 2028. "The idea is to reduce 50 per cent of the emissions from our cars by 2025," Agarwal was quoted.
Lamborghini currently sells super SUV like Urus and its performance version besides sports cars series like Huracan and Aventador, all of which are ICE models. Urus is the best-selling car from the Italian carmaker in India. Last year, the carmaker sold 92 units in India, a growth of 33 per cent compared to 2021. All its models sold in India are priced above ₹3-crore mark.
Lamborghini also said that reduction in taxes for supercars imported to India will be welcomed. The carmaker imports its entire model range to India, which attracts high taxes. "Today, the market is aligned to the current tax structure that we have..who would not like to have lesser duties..but that is not the priority from our end. We are not asking to reduce it (tax) but if it comes down who will say no to it," Agarwal said. Cars brought to India through the CBU route valued at $40,000 or the ones with 3.0-litre petrol or 2.5-litre diesel engines attract 100 per cent customs duty.
First Published Date: 17 Mar 2023, 17:28 PM IST
link