When most people think about a buggy, there's a good chance they're envisioning a Meyers Manx. The odd, frog-looking machine was one of the original DIY kits when it was introduced in the '60s and gave enthusiasts the ability to build a funky machine that could travel across sand better than a hermit crab. Now, the Meyers Manx has returned for a new generation of enthusiasts with some modern tweaks thanks to renowned automotive designer Freeman Thomas.
There's some good news for enthusiasts that like the way the original Manx dune buggy looks – the design of the new kit essentially looks just like the original one. That was Thomas' intention from the beginning, as the designer claims that the goal with the "Remastered program was to preserve [founder] Bruce Meyers' unmistakable design while incorporating modern touches that make full assembly accessible to more people."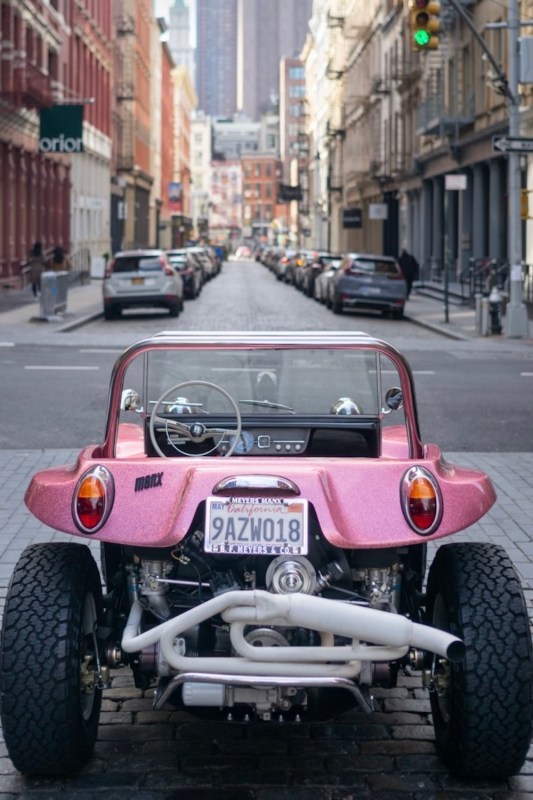 The new Meyers Manx Remastered Kit utilizes 3D scanning that's 100% digital to ensure that the fiberglass panels fit seamlessly together. The kit also has a few modern touches that will make the vehicle easier to assemble for DIYers who want to complete the build in their garage, like a removable dash panel and integrated wiring tubes. The best feature that really showcases how modernized the Manx Remastered Kit is compared to the original one is the addition of a locking rear trunk. That's right. You now have a small place to store goodies that will be safe from thieves you might run into while off-roading on the beach.
Buyers interested in the new remastered kit have 46 different metal flake gel-coat colors and 18 solid gel-coat color schemes to choose from. Metal flake paint jobs cost an extra $1,000, while getting your body kit protected from the sun with a UV coat costs $800. Meyers Manx is currently accepting deposits for the Remastered Kit, that's priced at $5,995. You can put down 50% to get your name in the hat and get your build going as quickly as possible.
Keep in mind that you'll need to source a chassis, drivetrain, suspension, steering system, and lights if you're hoping to have a Meyers Manx buggy that actually drives. From our point of view, $6,000 plus a donor car isn't a lot to have an iconic dune buggy. Or, if you're not into the whole DIY thing and sourcing parts makes you nervous, you can wait for the upcoming Manx 2.0 EV, which is an all-electric version of the buggy that's set to go into production in 2024.
Some will undoubtedly scoff at the Meyers Manx Remastered Kit, but we think it's a great way to inspire a new age of enthusiasts to build their own buggy. From making the Geep that the Gorillaz used or recreating the buggies from The Grand Tour, the possibilities with a Meyers Manx buggy are endless.
Editors' Recommendations
link