FAYETTEVILLE, Ga. – A decision has been made in the case involving the Fayetteville man who was given 91,500 oil-covered pennies in January 2021 as his final paycheck by the owner of Peachtree City auto repair shop A OK Walker Autoworks.
The former employee named Andreas Flaten contacted the Department of Labor when Miles Walker refused to give him a final paycheck. The Wage and Hour Division contacted Walker. The shop owner then dumped the thousands of pennies in the employee's driveway along with a pay stub marked with an expletive and published defamatory statement about the former employee on the company's website.
PREVIOUS: Fayetteville man receives last paycheck in oil-covered pennies dumped on his driveway
The US Department of Labor announced a lawsuit against Miles Walker in January 2022.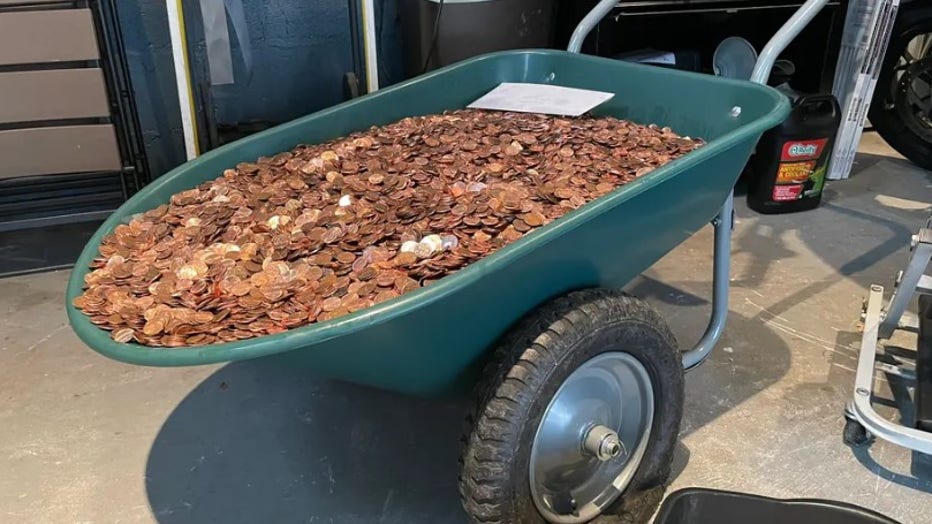 Man paid in pennies by former employer
PREVIOUS: Man who paid former employee's final paycheck in pennies gets sued by US Dept. of Labor
It was determined Walker violated the FLSA's overtime provisions by paying the complainant and other employees straight-time rates for all hours worked, including for hours over 40 in a workweek when an overtime rate-of-pay was legally required.
The court has now ordered the Walker to pay nine former employees $39,934 in back wages and damages and has forbidding the owner from additional discrimination and retaliation against any employee.
The court ordered the auto shop operator to pay $39,934, representing back wages owed and an equal amount in liquidated damages, to nine workers.
In addition, the judge's order permanently forbids the employer from violating federal minimum wage and overtime provisions and specifically requires them to do the following:
Remove all photographs of, and references to the former employee who was retaliated against from the company website, and never post photos or references about the employee again.

Post the consent judgment immediately in all conspicuous places in its facility where employee notices are usually posted.

Conspicuously display a division fact sheet on prohibiting retaliation under the FLSA in its facility.
"The court has sent a clear message to employers such as Miles Walker who subject employees to unfair wage practices and outright intimidation and retaliation. By law, worker engagement with the U.S. Department of Labor is a protected activity. Workers should not fear harassment or intimidation in the workplace," said U.S. Department of Labor Regional Solicitor Tremelle Howard in Atlanta. "Employers who mistakenly believe they can willfully violate labor laws at the expense of employees and competitors must understand that we will do everything within our rights to bring them to justice."
"Workers are entitled to obtain the wages they earned without fear of harassment or intimidation," said Wage and Hour Regional Administrator Juan Coria in Atlanta. "The Wage and Hour Division will use all tools available to ensure workers' rights are protected and that employers do not retaliate against them when they assert those rights. This case should serve as notice to employers that retaliation will not be tolerated."
link